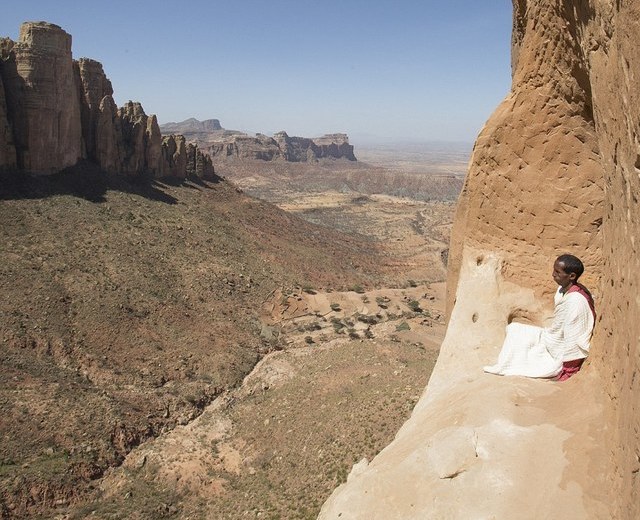 The Daily Mail Online
ByANDREAMAGRATHNovember 7th, 2014It would certainly be a test of even the most faithful's devotion.
At 2,500 feet, Ethiopa's 'church in the sky' is arguably the most inaccessible place of worship on earth, perched on top of a vertical spire of rock, with sheer, 650 feet drops on all sides.
To reach the extraordinary church on a clifftop in Tigray, one must scale a sheer 19 feet-high wall of rock without any climbing ropes or harnesses, inching along narrow ledges and crossing a rickety makeshift bridge.
It is said that in 5th century AD Egyptian priest Father Yemata walked to Ethiopia, climbed the mountains and quarried the church out of the rock.
'Father Yemata, it seems, liked a dose of extreme sports with his divinity,' writes Lonely Planet Traveller. The magazine features the church, Abuna Yemata Guh, in its new bookazine collating the best and most inspiring destinations visited by the publication.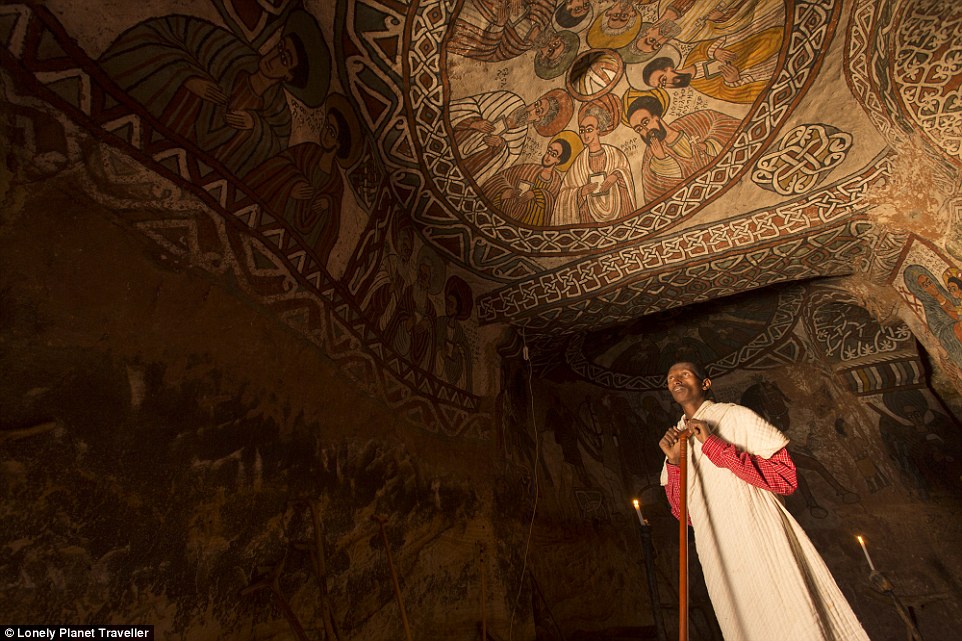 Beautiful: The church was quarried from the rock on the mountain in 5th century. (Photo: Lonely Planet)
– See more at: http://www.tadias.com/11/07/2014/in-pictures-amazing-photos-of-ethiopias-5th-century-church-in-the-sky/#sthash.hhTTNsE2.dpuf